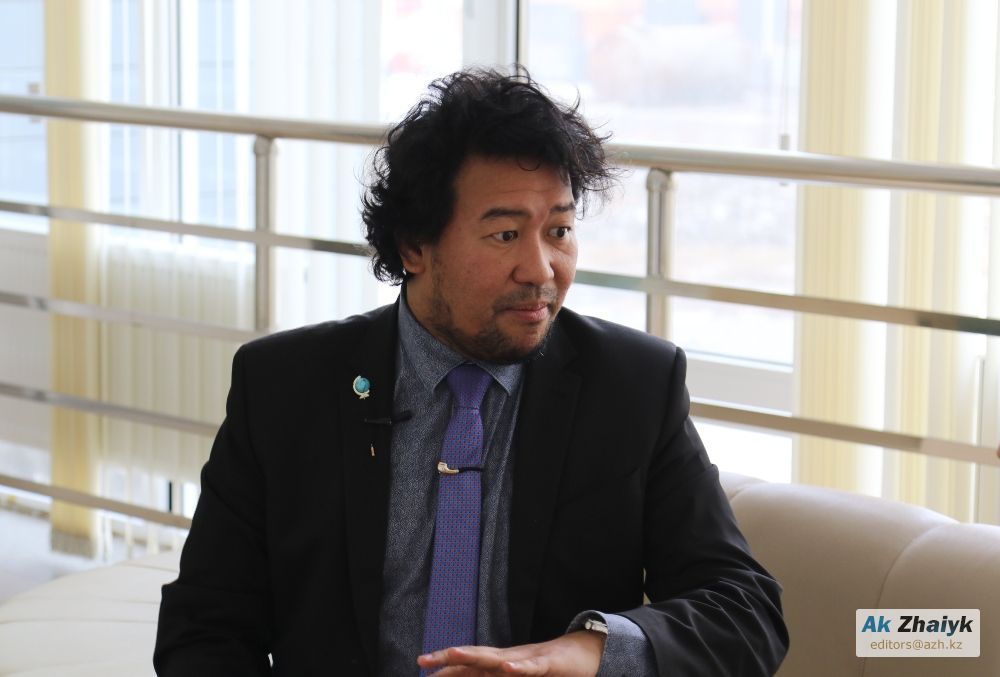 Teacher of mathematics at the Nazarbeyev Intellectual School in Atyrau, Foman de La Cruz decided to learn the Kazakh language. Finding it boring spending hours with text books, Foman, who is from the Philippines, decided to master the language through learning songs by local performers.
While previously it took three months to learn one song, Foman is now able to do so in a day. He honours the pronunciation in karaoke and is very upset when the right song in Kazakh is not available on the menu.
- What song did you learn first?
- It was 'Armandaymin adam bop zharalgan son'. I first heard it on the TV show 'Voice of Kazakhstan' and loved it. After I learnt 'Hanshaiym-au' and surprised my colleagues and students at school. At karaoke, after observing Foman sing, other customers puzzle to work out his nationality.
-You are something like a Kazakh.
- Seriously? Thanks. (Smiles sincerely).
-Does anyone help you with translation and pronunciation?
- Yes of course. My friends and of course my students. Sometimes they flatter me that my style is better than the original. I hope they do not do it for the sake of good grades. (Laughs).
-Foman, how did you get to Atyrau?
Almost four years ago I first came to Kazakhstan to teach mathematics in Karaganda. It is very cold there and when my family came to visit me from the Philippines they left early because of the terrible cold.
-Well, how do you find Atyrau?
- Atyrau is a small and cosy city, where everyone knows each other. The climate is noticeably milder than in Karaganda. I like it here, especially the food.
Well, the standard gastronomic question for a foreigner. Have you tried beshparmak and how did you like it?
-Yes, I have tried it and I have also tried fishbarmak. I brag about this to my friends in Karaganda because they don't cook it there.