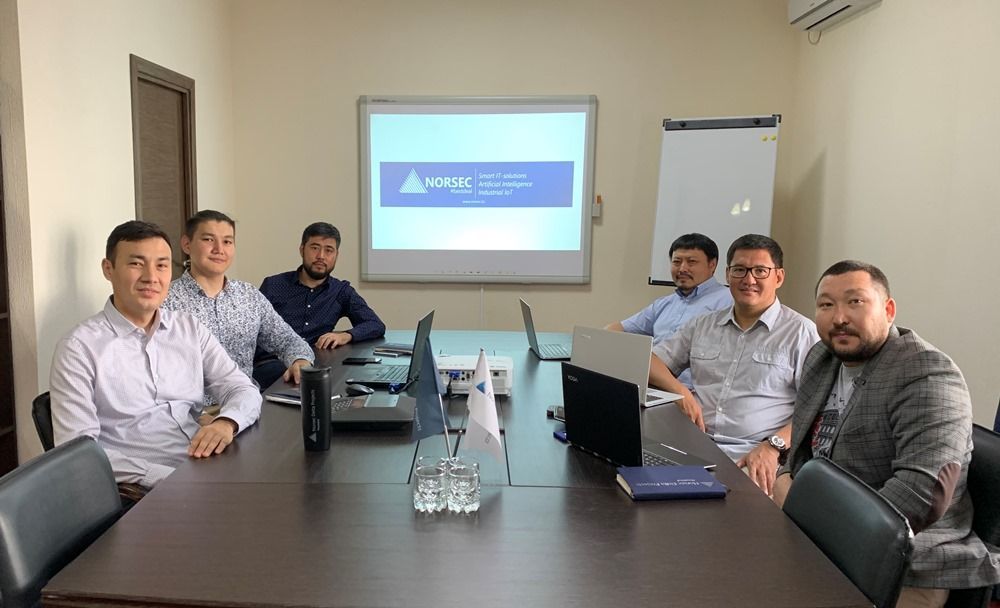 Our communication with Galymzhan ADILOV and Kuanysh IMANGALI turned out to be very interesting. The guys used to work for a well-known oil company, and in 2017 decided to join forces to develop the local IT community and promote their developments in local marketplace.
They joined the local IT company NORSEC Delta Projects as IT managers. The company employed about 30 people at the time and with new leadership and the support of management, the NORSEC Delta Projects team now accounts for over 160 people. The company provides comprehensive IT services for corporate clients: from system administration, equipment delivery and outsourcing to the development of turnkey applications and software products.
- At that time in 2017, mostly expat worked in IT in our region, says Kuanysh, Commercial Director of NORSEC Delta Projects. But we realised that the service we can provide will be no worse, and in many ways can be even better, given our previous experience." We offered our skills and expertise, changed the company's strategy, identified long-term objectives. With systematic implementation of changes it started working smooth. The company's first customer was service company Dietsmann Kazakhstan, then came the oil companies' contractors such as Gate, TeslaTan, and now we work directly with operators - NCOC, TCO, KPO, as well as ExxonMobil, Kaspi Bank and many others.
The COVID19 crisis and the resultant conservation of many projects in the oil and gas industry, has also affected IT projects.
However, according to Galymzhan and Kuanysh, due to the specific nature of their work, the volumes of projects did not reduce-
Yes, like many other contractors, we had to remove non-critical personnel from Tengiz, but almost all of our employees continue to work remotely. There is a lot of work in the IT field on the market - if we have to temporarily suspend a project, our employees will get involved in another. Our customers use same approach, which we are very grateful for.
TURNKEY PROJECT DELIVERY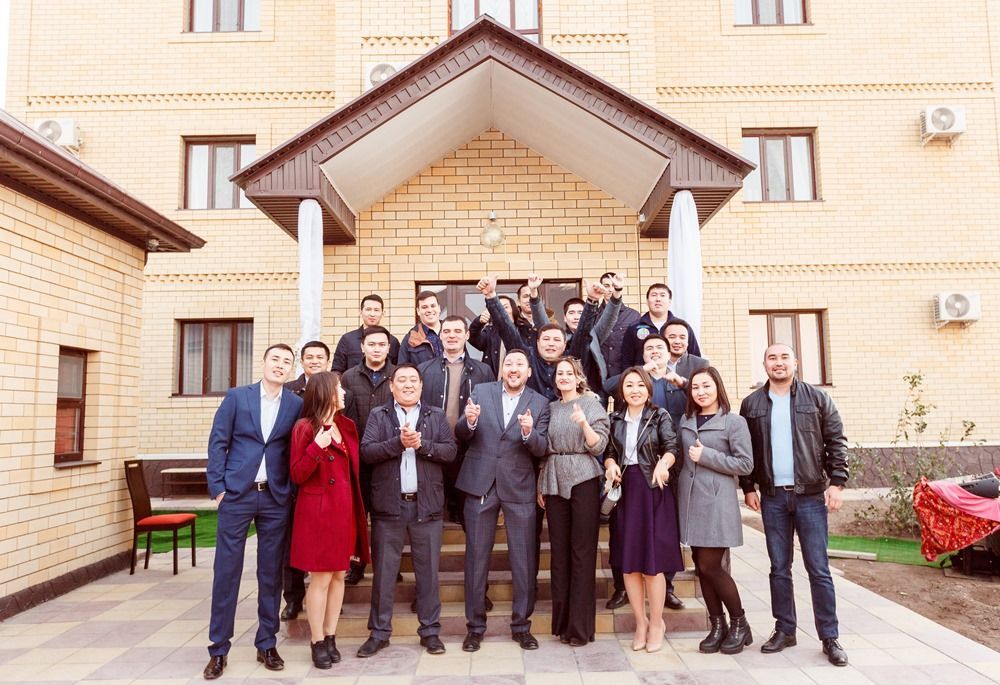 One of the largest projects the team is currently working on is the implementation of the SAP HCM human capital management solution for a large oil and gas operator: the system will reduce labour costs and increase staff efficiency at all levels. The company is also working on a development of a mobile application based on IOS / Android, supply of a wide range of IT equipment, and provision of services of qualified engineers in various fields: consulting, project management, business analytics, application development and support as well as Plant Information (PI) implementation and maintenance services: the company is a certified OSIsoft System Integrator in Kazakhstan.
- Our company is one of the few in the market that can do turnkey projects: within the agreed budget, we carry out an order from A to Z, we provide a fully equipped team responsible for the quality of work. This is convenient for customers - less administrative and organizational workload, less time to mobilize specialized specialists, to support the system upon completion of the project, - explains Galymzhan, Business Development Director of NORSEC Delta Projects.
MUTUAL TRANSPARENCY PRINCIPLE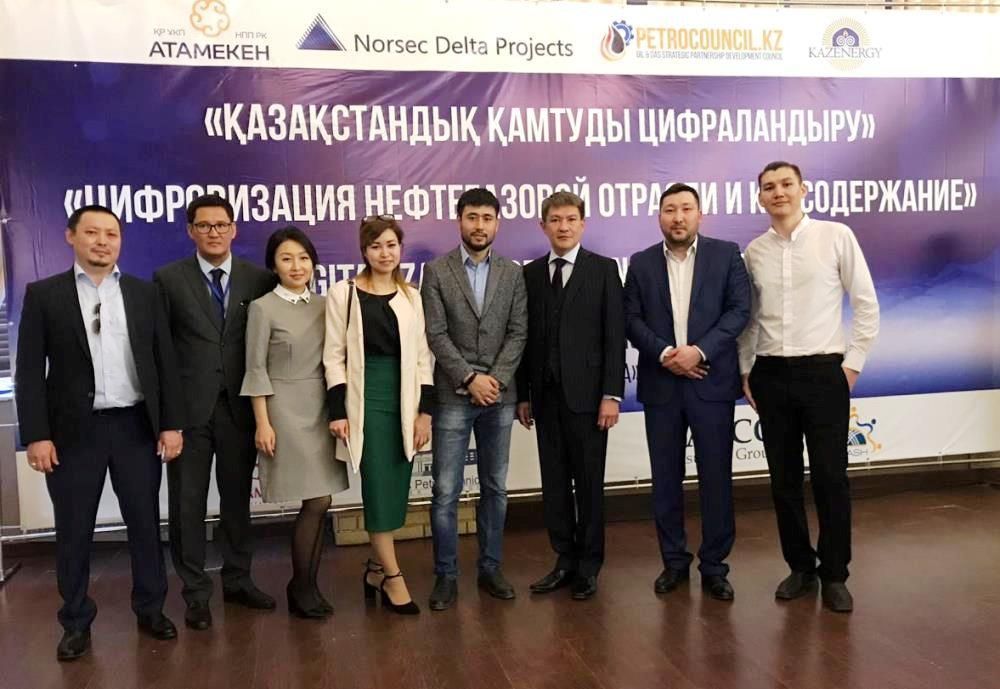 - We are confident in the quality of our services and we know our customers are getting best prices, so we are proud to promote our brand with the #bestdeal hashtag - the best offer on the market. Our contract prices are very reasonable and beneficial to the buyer, our company and the manufacturer. Our customers trust us. Working with large oil and gas companies, as you understand, is not a simple matter – we get regulars audits and checks of our financial activities. We provide access to all necessary documents and ensure transparency of our relationships, Kuanysh says. – Together with the European Bank for Reconstruction and Development (EBRD) we are working on a new business strategy and transition to international standards. Accordingly, all our partners also understand that working with us should be based on complete transparency. Another important point is we re-invest all our profits in company development. We are building a new modern office, which, we hope, will become a hub for the development of IT community in the region. We understand that the development of IT in Kazakhstan, and in particular in our region, is impossible without investment in training. We conduct seminars for local specialists, support and sponsor prizes in hackathons. A lot of our specialists now work in large companies such as TCO and NCOC, some colleagues have found jobs abroad. And while we are pleased to see the achievements of our former employees, large outflow of human resources from the countryit saddens us. We know that IT professionals are leaving not just because of higher salaries abroad, but more that they want to develop further. Of course, we hope that, having gained experience, they will come back and offer something new for the development of the Kazakhstani IT sector.
The company offers free use of its own Pearson VUE Authorized Test Center to both students and professionals so that they can take independent tests and exams and confirm their level of professional knowledge in IT field and obtain an international certificate that is valid anywhere in the world and is recognized by all employers.
Here you can take certification exams from leading manufacturers of hardware and software - Microsoft, CISCO, Hewlett-Packard, IBM, DELL, Oracle and many others. Previously, you had to go to Almaty for this, but now you can do it all in Atyrau without any extra fees from our side, we are doing this for the development of IT community in our region, "says Galymzhan.
IDEAS WITH POTENTIAL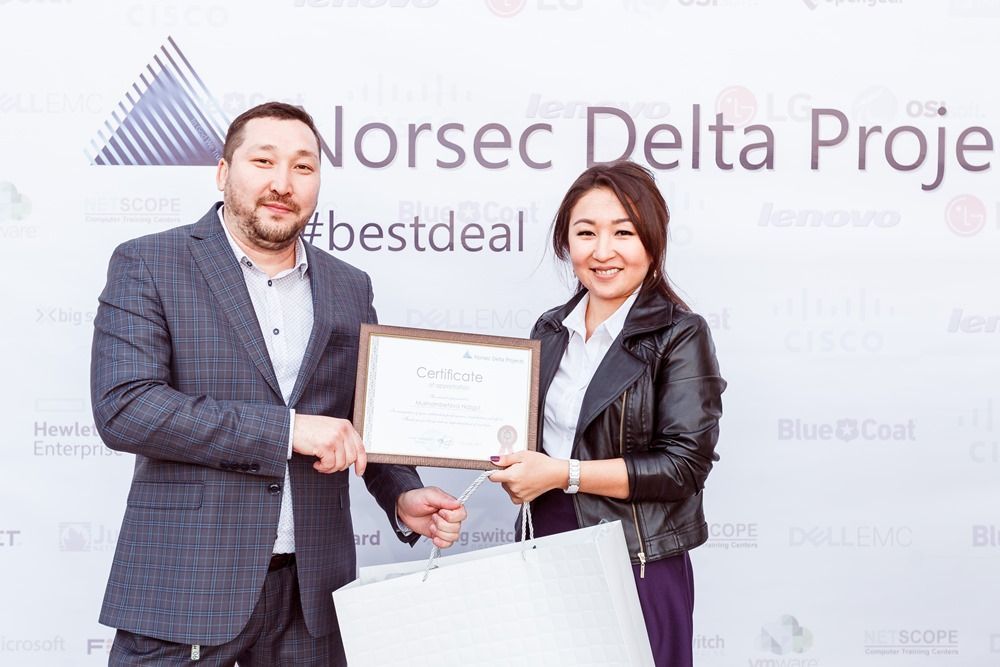 In 2018, the company launched the HIPO social program, High Potential, for graduates of IT departments.
- Last year we recruited two groups of 50 people for training. Four candidates graduated from first group and two of them are currently working with us. These guys had the opportunity to undergo free training, pass exams and confirm their level with international certificates.
We also invested in one very promising start-up of young colleagues from the capital, who moved to Atyrau specifically to work on their ideas. We finalised this idea, updated the concept, and we hope that next year a demo version of the product will be released. I cannot tell much at this stage, I can only say that this is part of the development of the IT community and the industry as a whole. We liked the idea, it corresponds to our vision of the development of the IT industry, it should "shoot", says Galymzhan.
"THE FUTURE IS ABOUT "IT"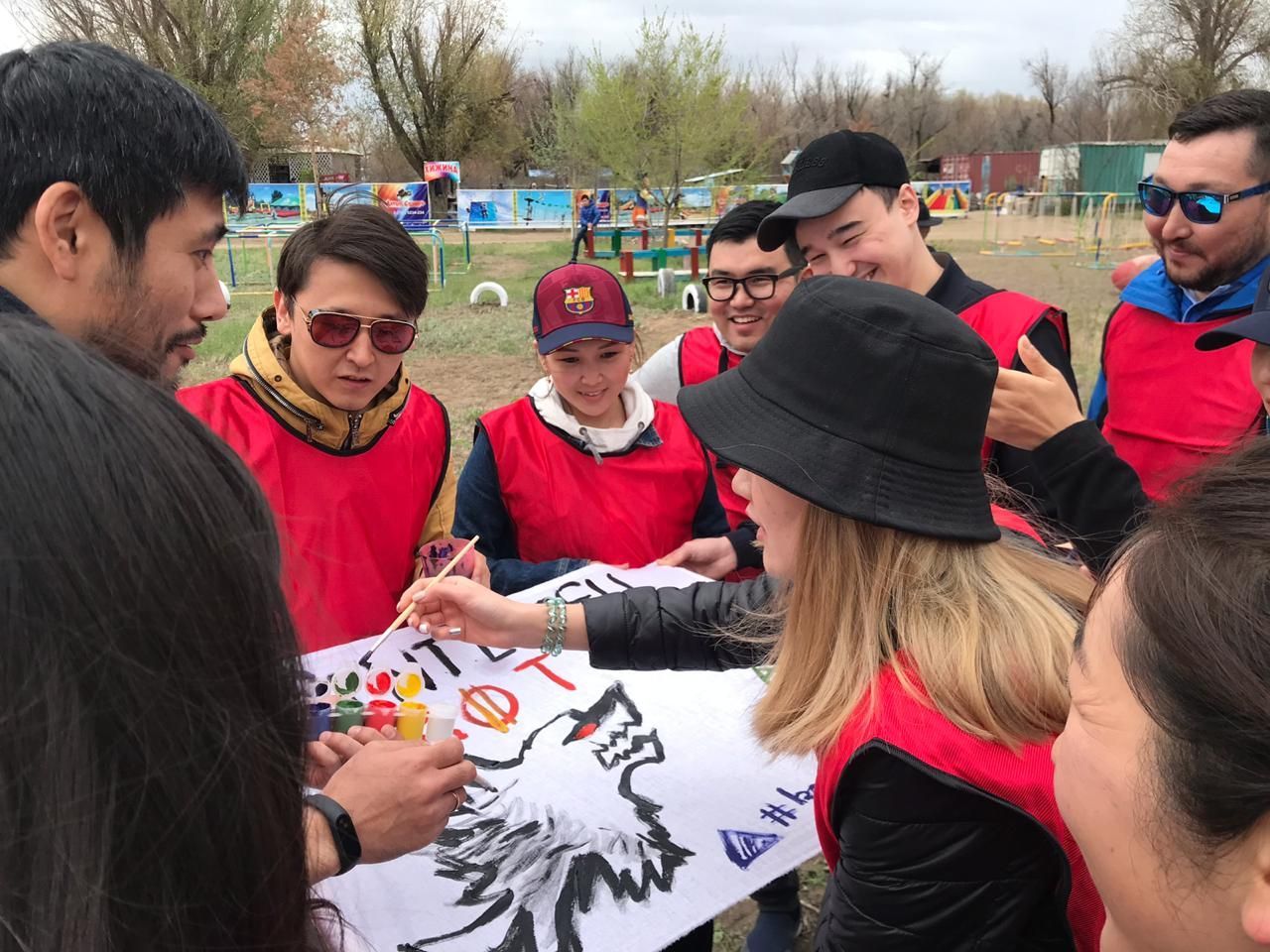 "I think everyone has already understood that the future lies with the IT industry," Kuanysh notes. - Smart solutions make people's lives and work easier and more convenient. In South Korea, Samsung is more associated with medical technology than with phones and televisions. IT has tremendous opportunities. Even our eternal problem - poaching - can be eradicated by installing high-resolution cameras with artificial intelligence. They can record the movement of all ships on the water, determine how much they are loaded on the waterline - all information will be decrypted and transmitted to the response post. This approach has already been used to resolve poaching issue in Vietnam.
IT technologies are a product of a person's mental work, made in a virtual space, where there are no physical limitations, they have infinite growth potential and are not tied to minerals like oil or gas, concludes Galymzhan. – Therefore, no wonder, largest companies in the world according to Forbes are IT companies. Coronavirus pandemic showed how important IT technologies are in our lives – distance learning, online shopping, and working from home. There is a huge innovation potential, so the future lies with this sector. In the neighboring country, last year they launched the project "One Million Uzbek Coders" at the state level. I believe we should have the same aim in our country. I think if we can contribute to the development of the IT community in our country, it will be a contribution to its overall development.